Unique Event Brings Together Diverse Health Consumers
A unique event in Sydney has brought together almost 40 patients, carers and family members to discuss involvement in health and medical research planning and design.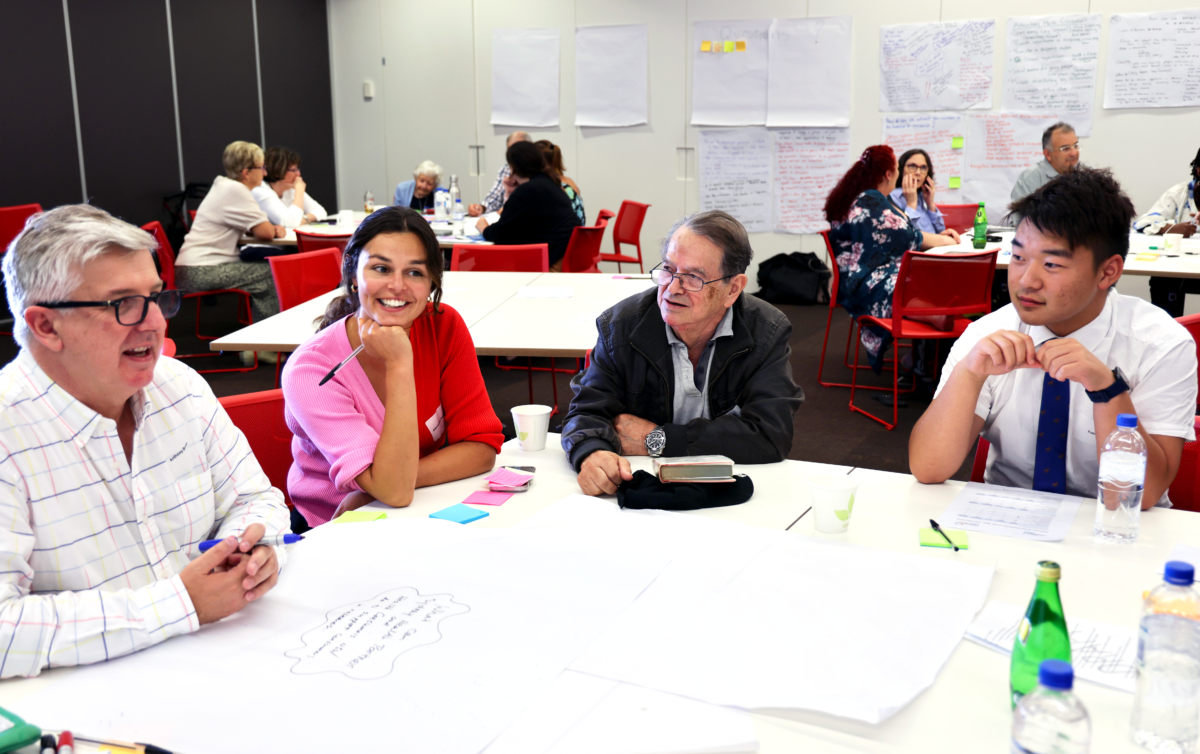 Billed as an opportunity for these health consumers to meet, mingle and learn, the seminar and workshop at the University of Sydney was organised by Sydney Health Partners and Health Consumers New South Wales (HCNSW).

"Our two organisations have been working together since 2018 on several health consumer projects, so we decided to bring together the various consumers we each know – plus some additional members of the community we've never met before – to share their ideas and experiences of being involved in research," said Sydney Health Partners Research Director, Associate Professor Angela Todd.

A highlight of the event was a discussion panel featuring a diverse cross section of consumers.

University student Dominique Rose, from the Health Advisory Panel for Youth at the University of Sydney described the event as "beautiful".

"Everyone here has something in common – we all want to improve the health system," she said. "But we really need a diverse range of voices to do that."

Sydney Health Partners Consumer Advisory Panel member, Dr Alan McPhail, said that for consumers to make effective contributions to researchers, both sides need training.

"There's a need to prepare consumers to be involved in research, but there's also a need to train researchers about how to best interact with consumers."
Nyan Thit Tieu is a member of Consumer Voices in Clinical Trials in NSW, which is supported by Sydney Health Partners and the NSW Office for Health and Medical Research. She said "it is important that researchers take the time to get to know their consumers – ensuring that they consult, collaborate and co-operate with them to co-design the research."
The HCNSW Executive Director, Dr Anthony Brown, told attendees that the most important relationship health consumers can have is with each other.
"Everyone here today is a leader in consumer engagement," he said. "While organisations can do formal things, it is the informal things that you do which will really drive this."
HCNSW Health Consumer Engagement Manager, Carrie Hayter, said she felt a mood for change in the room.
"The day was vibrant with conversations, networks formed, and relationships built. Consumers are realising the vital role they play in health and medical research, and they are ready, willing and able to get more involved."