A Strong Partnership
Our partnership brings together clinicians, researchers and health service leaders
to translate research into better health outcomes
Sydney Health Partners brings together the Sydney, Northern Sydney, Western Sydney and Nepean Blue Mountains Local Health Districts; the Sydney Children's Hospitals Network (at Westmead), the University of Sydney and eleven of their affiliated medical research institutes.
Collectively our Partner health organisations provide health care to 3.1 million people, representing 12 per cent of the Australian population and 38% per cent of people across New South Wales.
Our unique advantages rest in the strong leadership of our Local Health Districts, a long history of successful collaboration between the University and research institutes, and our scale of operation.
Nepean Blue Mountains Local Health District
Nepean Blue Mountains Local Health District looks after a growing population of more than 380,000 people across the Penrith, Hawkesbury, Blue Mountains and Lithgow local government areas, providing world-class and innovative health care through its hospitals and other health services.
The District operates Nepean Hospital, which is a tertiary referral hospital and teaching hospital of The University of Sydney (Penrith), Blue Mountains District ANZAC Memorial Hospital at Katoomba, Springwood Hospital, Lithgow Hospital, and Hawkesbury District Health Service at Windsor through a public/private partnership with St John of God Health Care.
Nepean Blue Mountains Local Health District also operates Community Health Centres across the region and Oral Health, Mental Health, Drug and Alcohol, Population Health and Public Health services at multiple locations.
Northern Sydney Local Health District
Northern Sydney Local Health District provides a diverse range of services from many different facilities. The District operates public hospitals including Royal North Shore, Ryde, Hornsby, Mona Vale, Manly Hospital and Macquarie Hospital.
It also has 19 community health centres, 25 early childhood centres and other facilities including aged care and community mental health.
In addition to providing care to almost one million residents in Northern Sydney the District also operates state-wide services in areas including: major trauma, spinal cord injury, severe burns and neonatal intensive care.
Sydney Local Health District
Sydney Local Health District is one of the leading Local Health Districts in Australia.  It is located in the centre and inner west of Sydney and is made up of the Local Government Areas of the City of Sydney (western part), Inner West Council, Canterbury-Bankstown (Canterbury part), Canada Bay, Burwood and Strathfield.
It's a busy place. With around 12,000 staff, our District is responsible for the health and wellbeing of more than 700,000 thousand people living within our boundaries, rural and remote parts of NSW and Australia and more than a million people who come into our District each day to work, study and visit.  Sydney Local Health District is made up of Hospitals, Health Services and a range of associated support services. We provide services in the hospital setting and in the community.
Western Sydney Local Health District
Western Sydney Local Health District (WSLHD) is responsible for providing primary and secondary health care for people living in the Auburn, Blacktown, The Hills Shire, Holroyd and Parramatta Local Government Areas and tertiary care to residents of the Greater Western Region. It also provides tertiary care for people from across New South Wales, and in particular regional areas, as well as treating patients in search of specialised treatments like cancer care.
Western Sydney Local Health District's major facilities include Auburn, Cumberland, Blacktown, Mount Druitt and Westmead hospitals. It also works with partners to deliver health services, and universities and educational and training services to undertake research.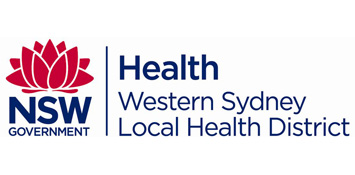 Sydney Children's Hospitals Network (at Westmead)
The Children's Hospital at Westmead, part of the Sydney Children's Hospitals Network, treats 80,000 sick and injured children each year. It is the largest paediatric centre in NSW and provides care for children from NSW, Australia and across the Pacific Rim. The Hospital's clinical expertise, community education, advocacy for improved child health and ground-breaking research into childhood illnesses make it a world-class institution.
University of Sydney
Established in 1850 as Australia's first university, today the University of Sydney is one of the world's leading comprehensive research and teaching institutions, ranked in the top 50 in the QS World University Rankings.
Its diverse community of more than 60,000 students and 6400 academic staff showcases the best of Australian innovation and research on the international stage.
The University of Sydney is a world-renowned research institution, with 100 percent of its research ranked at world standard or above by the Australian Government. Since 2011 the University of Sydney has invested almost $1.7 billion in interdisciplinary research, and plans to triple its current research investment to $150 million annually by 2020, to enable its staff to improve the lives of everyone.
Partner Medical Research Institutes