Supporting clinical trial recruitment through an easy-to-use app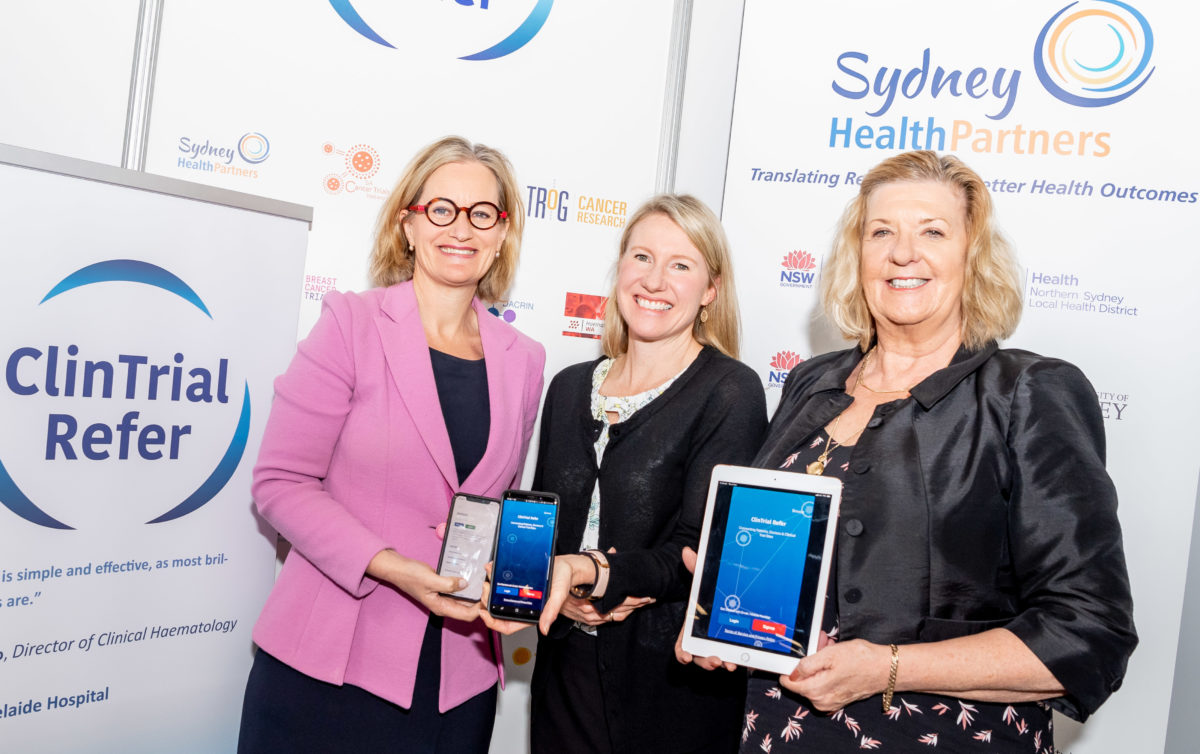 Clinical trials are the backbone of medical research; not only do they provide a key link between basic scientific research and full implementation, they also give patients access to new treatments and therapeutics with the potential to deliver better results than current standards of practice.
Despite this, the process of running clinical trials is far from smooth with, at one end, fragmented and incongruous site requirements that delay the setting up of trials, and at the other end, difficulties recruiting and maintaining patient participation.
Research shows that up to 90 per cent of trials are delayed due to failure to meet recruitment targets.
To help combat this, Sydney Health Partners has provided long-term support to ClinTrial Refer, an app and website that addresses the second part of the problem by connecting patients and their doctors directly to clinical trials.
Now in its seventh year, ClinTrial Refer creates and maintains up-to-date databases of clinical trials which are currently recruiting patients, facilitated through a free-to-download mobile app that makes it easier for patients or their doctors to find a suitable trial.
In 2019 and 2020, with the support of Sydney Health Partners, ClinTrial Refer was able to expand its capabilities, launching a second version of the application as well as a dedicated platform for COVID-19 trials.
Download the App
The ClinTrial Refer app and website contain trials in 20 disciplines and counting, and over 1000 trials all around Australia. Visit the website to browse trials, or download the app to your phone (Apple or Android) today.